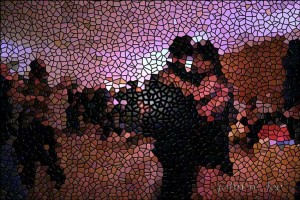 Okay, I think all my tees have been dotted and eyes have been crossed.  Here are the results of allseattletango.com's tango census madness 2010 survey, the first (and probably last 🙂 of its kind.  Most people dislike taking surveys, so it was a nice surprise that 135 people (out of approximately 4000 visitors) actually took the time to respond!  Thank you!  This provides a rough snapshot of who we are, and what we like and don't like at this time.
Click here to review the results. The underlying data and open-ended responses can be quite revealing, and can be viewed by clicking on the "view" buttons where available.  Note that not everyone who responded to the survey answered every question.  Also, some personally-identifying information was edited out.  However, you may still recognize certain people by the content of their responses.
Action items for me:
– Establish an allseattletango.com Facebook presence.  Done.
Facebook Fan Page is here, and Facebook Group Page is here.

– Establish an allseattletango.com Mailing list.  In process.
For those who visit allseattletango.com only once or twice per month, this will bring the website information to your inbox.  Only a select group of individuals will be allowed to send to this mailing list occasionally.  If you would like to be added now, click here to send me an email and you will be notified when the mailing list is officially active.  To help me filter out spam, please include your first name, last name, and zip code.

Action items for you:
– Read and discuss: Do you agree with the comments?  Are there any surprises?  Are there other things that need to be discussed?  Add your comments below!  Comments will be moderated.
– Facebook:  Join the Facebook group, and Like the Fan page.  How do you want these pages to be used?   Since I am Facebook-challenged, I am counting on you Facebook veterans to help decide which is more useful.  Group pages allow messaging directly to everyone's inboxes, but are weak in photo albums.  Fan pages are stronger in organizing photo albums, but messages to fans only go to your walls, not your inboxes.  Or, will this just cause extra, unnecessary work for everyone?  Discuss on the wall or discussion tab!
– Invite a friend to learn tango!  If each of us invites just one friend to tango, we could immediately double the size of our community.  Per the survey, this is by and far the most effective way to get people interested in tango.
Enjoy!
John