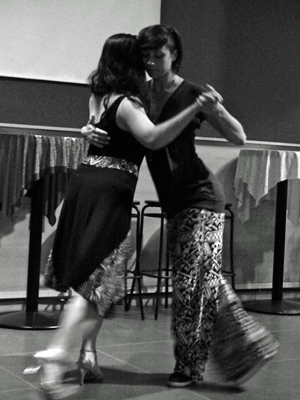 email: info • queertangojoy.com
phone: 206-596-5762
Being raised in Texas, Erica was subjected to a steady diet of church, steak, and ballet. After decades of wrestling steers in pointe shoes she decided to swap the arid Texas plains for verdant Washington mountains where she discovered a new unlikely passion: Tango. After years of honing her skills as a follower she traded in her heels for leading shoes and has been enjoying performing and teaching as a leader ever since.
Erica teaches Tango in Seattle and around the globe. She welcomes the embrace of all people in any role, regardless of gender or orientation. She currently offers group tango instruction, queer tango classes, and private lessons.