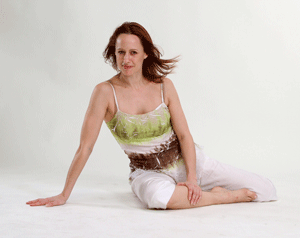 email: Juliet • dance-addiction.com
phone: 206-293-6915
Juliet has been teaching dance for well over two decades. She is a serial dance addict, spending her youth performing and teaching ballet and jazz before beginning a 15-year career as a competitive ballroom dancer. During this time, she developed a serious obsession with social dance forms of salsa and swing, which she taught full-time in Florida before moving to Seattle in 2006.
After being introduced to the infinite improvisational possibilities of tango by Jaimes Friedgen, Juliet soon began to focus her social dance addiction almost exclusively on tango, although she continues to enjoy dancing salsa, swing, ballet, modern, and contact improvisation. Juliet is an Associate Professor in the Dance Program at the University of Washington where she teaches studio and academic dance classes in many styles, including tango. She also teaches tango at The 8th Style School of Tango.
Juliet is also a dance scholar who has published numerous articles on ballroom, rumba, salsa, and swing. Her first book, Glamour Addiction: Inside the American Ballroom Dance Industry, received the Congress on Research in Dance 2008 Outstanding Publication Award. Her second book, Spinning Mambo into Salsa: Caribbean Dance in Global Commerce is due out in 2013. Juliet has a Ph.D. is Dance History and Theory from the University of California at Riverside and a B.A. in Women's Studies from Harvard University.