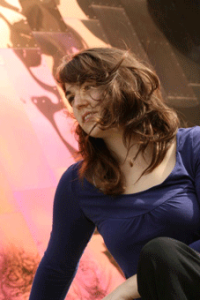 website: lizhutchinson.wix.com/tango
email: lizajane.hutch@gmail.com
Liz Hutchinson began her dance training in Seattle at the age of 3, studying ballet, modern and contemporary dance, contact improv, and many other styles. During her teenage years she danced with Olympic Ballet Theatre's performing company. She received her BA in Dance and BS in Math from the University of Washington and has since focused on Argentine tango. Her 25 years of dance experience, knowledge of anatomy, and geometer's brain have strongly informed and shaped her into a unique and powerful tango dancer.
Liz began teaching tango in 2011 in Seattle. She has since taught workshops and performed in Seattle, Ann Arbor, San Francisco, and Denver. Her classes focus on fine-tuning and perfecting the fundamental movements of tango for anatomically sound movement and a connected and organized partnership, which opens up our possibilities for more complex and better feeling improvisation. Her friendly and analytical approach, paired with the rigor of her sometimes intense dance training style, make her an asset in the tango classroom.
You can keep updated on Liz's class schedule, tour schedule, and special events on her website.